Founder of a Public Listed Company

On 11th March 2004, Melissa took her business public by officially listing her company on Bursa Securities Malaysia. It was the first time a skincare company was ever listed on the Malaysian Stock Exchange. Melissa was titled, CEO and Founder of her multi-million-ringgit company, known today as Esthetics International Group (EIG).

Melissa became one of the first women in Malaysia to public list her business and was featured on the front cover of Dare Magazine, Malaysia's inspiring new magazine for women.
Melissa was finally able to build beauty empire she have longed envisioned for. Being the center of attention for every beauty media and press release, she was able to engage top Hong Kong and Hollywood, Maggie Q.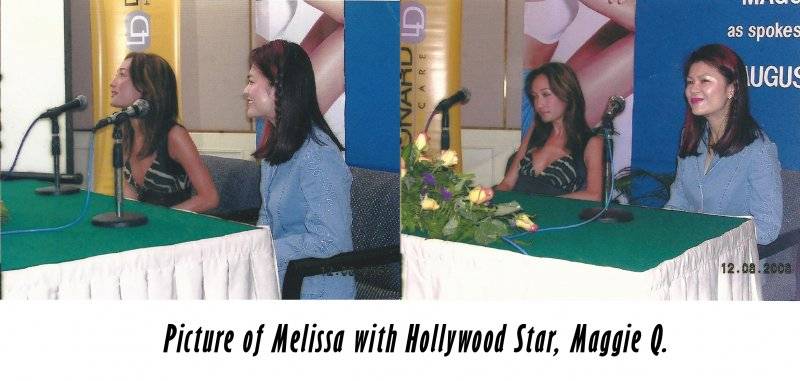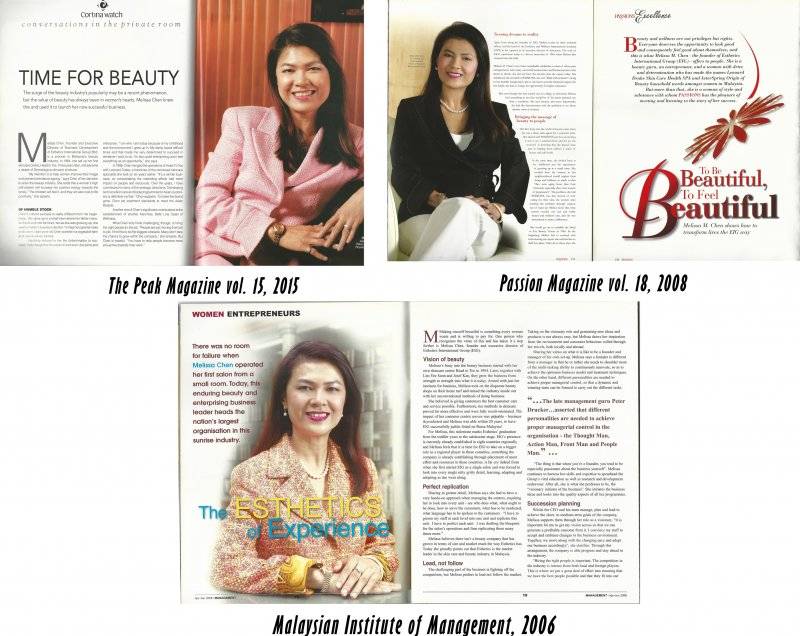 The group expanded its distribution regionally and was at that time the exclusive distributor for brands like Dermalogica, Clinelle, Eve Taylor, Averine Skincare Cosmetics and Bioxil in Malaysia, Singapore, Hong Kong, Thailand, Indonesia and other ASEAN nations.

Salo numbers expanded regionally to over 50 outlets at the time. Leonard Drake was soon rebranded into what is known today as Astersprings.

Esthetics & Wellness International (EWI) Academy was established, where Melissa personally trained and educated thousands of young enthusiastic therapists throughout Malaysia. Up until today, many of these therapists would still look up to her as a figure of respect and as their 'first beauty guru.'
Melissa's passion for finding skin solutions naturally brought her to R&D, where she focused a lot of her time and attention on developing new skincare products she believed would meet the needs of her customers.