It Killed My Passion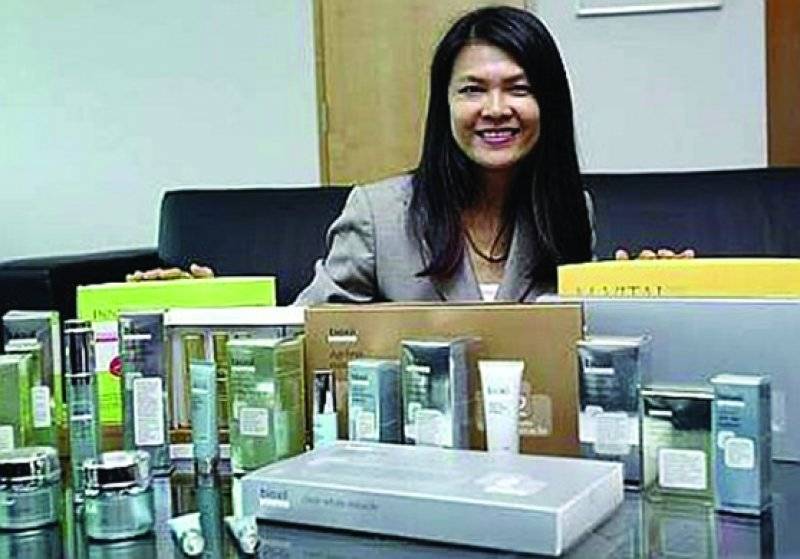 Despite all the fame, success and a big beauty empire that she has created, Melissa wasn't satisfied. She wasn't satisfied with the results that her customers were getting with the current products. Being a person of passion and integrity, she believed that there is much more that she can achieve in delivering results to her customer's, especially those with problematic skin.
Even at the peak of her public listed company, her humble beliefs remained unchanged, she still wanted the best and nothing but the best fir her customers.
"What I do everyday in this business, my goals, my purpose is always for my customers." -Melissa
With customer's skin in mind, Melissa and her team developed a range of products under the name Bioxil, which ingredients she believed were better in helping her customers achieve a healthier and radiant looking skin.
During the first few months of launch, Bioxil's sale skyrocketed, as customers were extremely satisfied with the results they saw on their skin. It was an instant success. However, it was short lived when the news eventually reached the directors of the US principal company and they weren't happy that Bioxil was competing and threatening the sales of their products in Malaysia. Not long after, Melissa and the Company board was ordered to cease operations of Bioxil products or risk revoking the exclusive distributorship of the company's highest grossing product. It was a risk the company could bear, and Melissa was forced to give up her 'baby', as she specifically recalls one of the directors saying, "just kill it!" with reference to Bioxil.
"At that moment, I felt that it wasn't just my products that were "killed", but also a huge part of my passion and dream" – Melissa
She wanted to strive for what she truly believed in, which was giving her customers the best skin results they can ever get from a skincare product, and it was taken away from her.
"I thought that with a big company I would be able to do whatever I believed in to get my customers the results they needed for their skin. But, I was wrong." – Melissa
Days and months passed, as Melissa felt imprisoned in her own company, unable to express full control over the very business she created, she knew something has to change.